What defines good customer service?
In today's world, it's more than what customers simply expect from businesses; it's the kind of customer service that goes above and beyond.
Because times have changed. The internet has pulled businesses and consumers closer together, and more and more customers are looking for businesses that share and advocate their values.
So what does this mean for your business? We'll tell it straight: your business needs to invest more time in understanding customers, their needs, and expectations, from the very first step of the customer journey to the last.
The thing is, earning more customers, more sales, more reviews – these won't happen automatically by doing the bare minimum when it comes to customer service.
Now more than ever, the key to standing out from the competition is enriching customer relations by putting customers first, fostering relationships, and taking initiative in ways that potential customers will notice.
And the best resource you have at your fingertips is online reviews.
How Reviews Factor Into Customer Service
Reviews are more than views and opinions posted online; they're a mirror of the customer service you provide, from a customer's first point of interaction with your business to the last.
And since customer service plays a big part at each step of the customer journey, it's rare for customers to not talk about it in reviews.
This free candid feedback is yours to draw from to fine-tune the customer service you give your customers.
But that's not the only advantage reviews bring to the table. Reviews also offer opportunities to interact with customers and drive online engagement, helping you retain customers as well as attract more customers to your brand.
It's this level of close customer relations that won't just consistently improve your customer service, but establish your business as a trusted online authority.
So it's time to step on the gas in being a customer-centric business. And here are three ways you can level up your customer service game with reviews.
3 Ways To Level Up Customer Service With Reviews
1. Listen To, And Learn From, Your Customers
All businesses have a vision for what needs to be achieved. But not all businesses take advantage of customer feedback to improve that vision.
It's always important to remember that your customers are the end users of the products or services you offer. It's this hard fact that makes it imperative to listen to what your customers are saying online.
Many businesses ignore or even overlook reviews. But here's the thing: by listening and learning from the opinions of customers, you're already taking the first step to improving your customer service and getting ahead of the competition.
We don't need to tell you about the importance of outside opinions. And the good thing about reviews is that they put these on a plate for you to work with.
For this reason, even receiving negative reviews shouldn't be viewed with apprehension.
Learning from what your customers have to say is the fast track to improving weak areas of your business, but also better understanding your customers' needs and expectations.
So by placing more value on your customers' opinions, business becomes a collaborative process – and that's far from a bad thing.
Reviews are a window into what you're doing right and what needs work, making it invaluable to your success.
2. Act On Customer Feedback
It's one thing to listen to feedback, but another thing to act on it. This is all-important because taking action is something customers will notice – both customers who have expressed dissatisfaction and customers who are researching your reputation.
What makes reviews unique from other types of feedback is that they can tell a story. Reviews that get better over time showcase improvement, and can even evidence how much your business has listened to what customers have said in the past.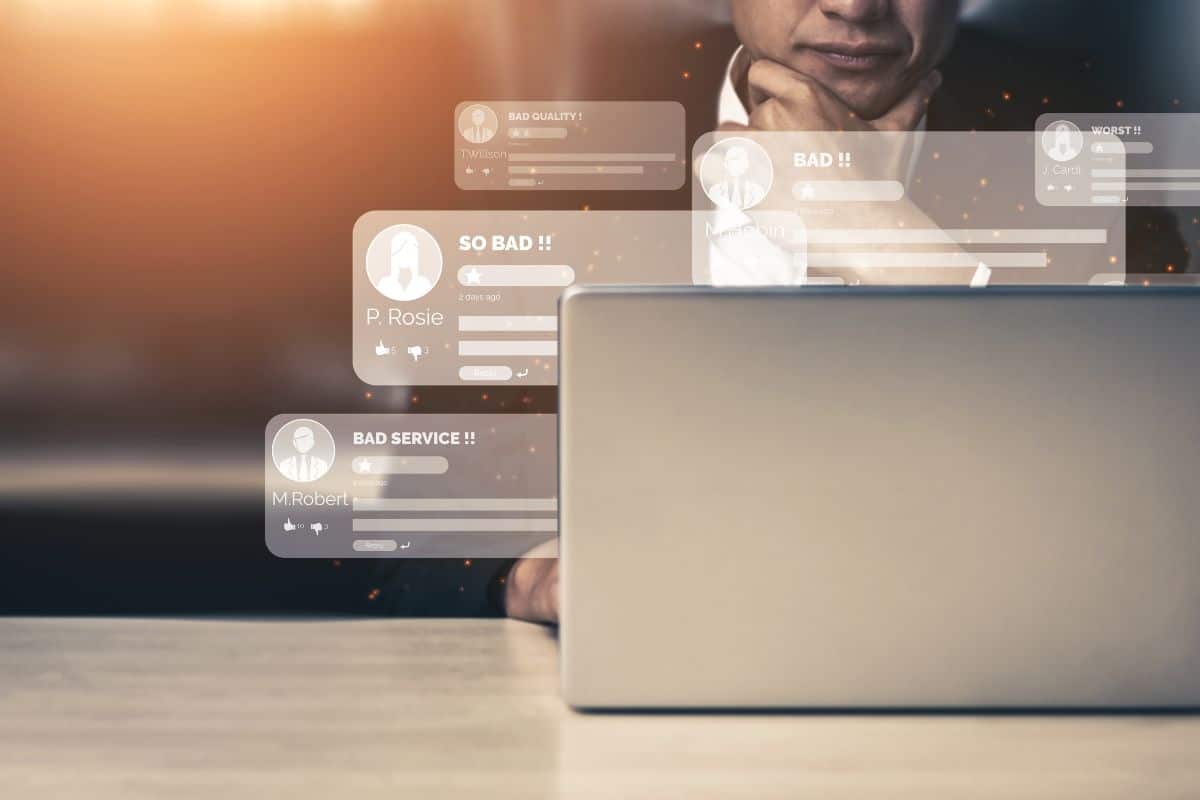 And since today's consumers are looking for trustworthiness and honesty before interacting with a business, acting on customer feedback is a means to both improve your customer service and show potential customers how much you care.
So all the trends and insights reviews bring into the spotlight are opportunities to take initiative – as like customer feedback surveys, reviews can be also used to collect actionable data that will guide your next move.
3. Respond To Customer Reviews
Part of acting on customer feedback is acknowledging it with a direct response, no matter whether it's an email, social media post, or review.
But when it comes to reviews, not every business responds. And while it might be understandable—it can be hard work responding to every review you receive—the benefits of responding to reviews are well worth your time and effort.
Responding to reviews itself, both positive and negative reviews, is a sign of good customer service; it displays appreciation, good communication, and accountability, three things that will work wonders for your online reputation.
It's also important to realize that customers don't always post negative reviews out of spite. In most cases, they're an appeal for help.
Either way, it's still a good way to look at negative reviews – as opportunities to help your customers and win them over.
After all, taking the time to fix customer issues makes customers feel more loyal to brands, and also leaves a good impression on prospective customers reading your review responses.
And it's true: customers, as much as 89% of them, read responses.
Review responses are therefore prime opportunities to champion your brand values on a public stage.
And when customers understand your values, the outcome is an increased level of trust and transparency that will empower them to buy what you have to offer.
More Reviews, More Valuable Feedback For Improving Your Business
It's clear: reviews are integral for improving customer service. And with more reviews, the more valuable feedback you'll receive to help you create a seamless end-to-end experience for your customers.
So it's just as important for your business to consistently get more reviews.
This ensures that the feedback you receive is always fresh and relevant.
It also provides more opportunities to interact with your customers through your review responses, building relationships that will inspire customers to return time and time again.
The hidden power of reviews is that it's information customers trust.
Customers read reviews to measure up businesses, their customer service, and products, and if they like what they see, they'll jump on the bandwagon to buy what you offer and sing your praises online.
Due to this, reviews aren't just feedback; they're free word-of-mouth marketing.
And by encouraging your customers to get talking online, they become your own unofficial brand ambassadors, influencing more customers to check out your business.
The Only Strategy You Need To Get More Reviews
Since providing good customer service is a never-ending learning experience, your business will benefit from more reviews.
To achieve more success with customers, you simply can't rest on your laurels.
That makes it sound like hard work, but it doesn't have to be if you employ a proven strategy that will help your business get more reviews.
That strategy is ReputationStacker, and it works by streamlining and automating the review process to make it as easy as possible for your customers to post reviews.
And it's effective – because thousands of businesses already use it.
Start getting more reviews, improving customer relations, and building your online reputation with ReputationStacker.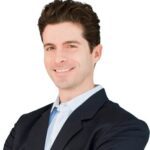 Ian Kirby has been working in digital marketing for over 15 years. Having worked both with and for digital marketing agencies and in-house with multiple companies, he has a specific interest and expertise in online reputation management, online reviews, and the implementation of business systems. Ian's writing, videos, and interviews have garnered millions of reads, views, and listens.