Businesses can learn a lot from what customers are saying in their online reviews. They're more than online praise; reviews offer valuable feedback that won't just help you better understand customers, but your business itself.
Even negative reviews aren't all bad. And while some businesses ignore them—or completely overlook reviews altogether—your business can get ahead of the competition by keeping an ear to the ground for what customers have to say.
Still, customer reviews aren't just a window into what you're doing wrong, but also what you're doing right.
This makes close monitoring of your reviews the key to improving your business to provide the best customer experience possible.
And by noticing trends in your customers' reviews, it becomes possible to take immediate action on exactly what your customers expect from you.
But what actionable customer insights can you pull from online reviews?
Let's run through them.
6 Ways Review Feedback Can Improve Your Business
1. Enhancing Customer Service
No matter how you rate your customer service, it's likely that your customers have something else to say. Outside perspectives are always important for growth, but for businesses, reviews are key to getting the nitty-gritty.
The friendliness of in-store staff, the quality of online and over-the-phone communication, the helpfulness of customer support – all of these encompass the customer experience you provide, from the first point of interaction to the last.
It's a large area to cover, so it needs extra TLC. Customer service is indicative of how much you care for and value customers, and reviews will highlight how hands-on your business is when it comes to delivering customer satisfaction.
2. Identifying Product And Service Issues
You might have a vision for the products or services you want to deliver, but it's still worth listening to external opinions. And since your customers are the end users, after all, it's essential to know what they think and feel.
Improvement is a never ending process. So there's nothing wrong with constantly tailoring what you offer—or even pulling the plug on it—if reviews tell you a product or service isn't well-received.
No matter your industry, there are always quality control factors to be aware of, such as sizing issues, packaging, taste, and software bugs.
The good thing is that, like feedback surveys, reviews can also provide workable data for you to digest and act on.
3. Monitoring And Managing Pricing
Finding the sweet spot for pricing isn't easy in a competitive market. But reviews can offer a helping hand by letting you in on what your customers think of your prices and even the prices of competitor businesses.
It's common for customers to mention value in online reviews. Key words like "affordable" and "overpriced" are therefore well worth keeping an eye out for – even more so when customers reference other businesses for comparison.
Lowering prices isn't always viable – it has to be said. Despite that, reviews can help you get an idea of the value you bring to the table. And since value correlates with quality and pricing, it's a factor worth monitoring.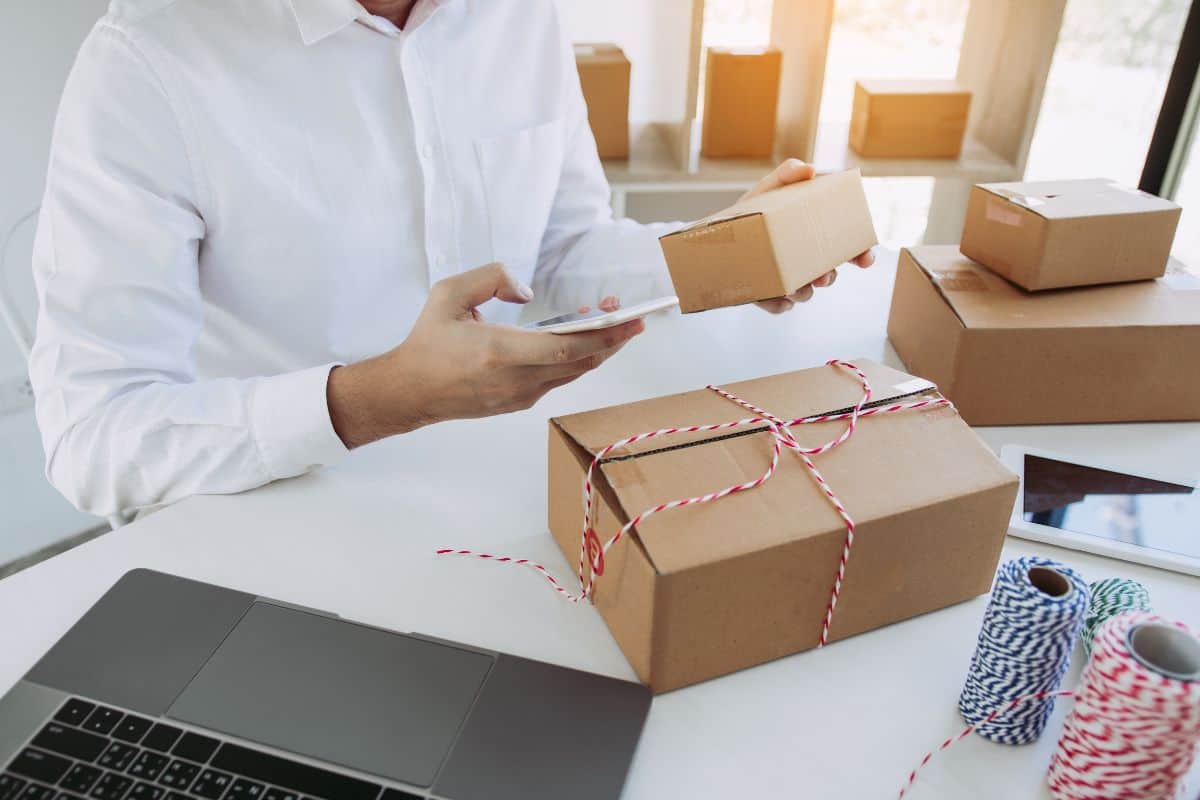 4. Understanding Shipping Expectations
If your business ships products, there's a good chance you use third-party vendors. This process is out of your hands once items leave your site, but that doesn't make it any less important to hear what your customers have to say about it.
Reviews can tell you whether delivery timeframes and the condition of your products are up to par. And if customers are telling you otherwise, it's time to look at other delivery providers – or at least offer more delivery options.
The same also applies to how fast you're shipping orders out the door. Opinions on shipping are not uncommon in reviews, so it's another reason why reading them is a worthwhile investment of your time.
5. Recognizing And Improving Staff
When customers receive outstanding customer service, they're more likely than not to talk about it in reviews, often deliberately mentioning the member of staff who went above and beyond for them.
For this reason, reviews also offer valuable insights into your workforce, allowing you to acknowledge and reward team members who are exceeding in their role, plus recognize areas of customer service that need improvement.
And since staff are representatives of your business and its brand values, it's vital to offer them guidance and training where needed.
After all, your customers' experience with staff is just as important as their experience with your products and services.
6. Familiarizing With The Buyer Experience
Your customers' journey, from discovering your business to experiencing what you offer first-hand, is more important than you might think.
There are several factors that come into play here: website experience, product descriptions, checkout process, order confirmations and updates, and the end-to-end experience of your products or services themselves.
It's a lot, but through review feedback you can effectively put yourself in your customers' shoes at each stage.
And by familiarizing yourself with the buyer experience you deliver, it becomes easier to fine-tune it to meet customer expectations.
Get More Reviews
Writing reviews has now become an integral part of the customer experience.
It's a stage of the buyer decision process that needs your special attention in fact, as reviews don't only give you valuable insights, but insights for prospective customers researching your business.
This makes it crucial to step in at this stage to encourage your customers to write reviews.
It's appreciated too, as following up with customers to see if they are satisfied demonstrates care and concern.
What's important to remember is that you can't draw actionable feedback from reviews if you're not receiving them. So it's not just important to monitor reviews, but to consistently get more reviews.
This is why ReputationStacker is a tool your business needs to take advantage of. Its streamlined, automated funnel encourages customers to write reviews, taking all the hard work of manual review requests off your hands.
So start improving your business with reviews while building your online reputation – all it takes is using ReputationStacker.