Understanding your customers' needs is essential for your business. It's the key to successful marketing, as well as establishing a close customer relationship.
At the center of this is the buyer decision process: recognizing your customers' needs and providing the information they want to know, guiding them to a confident purchase decision.
But modern-day consumers are looking for more. They're looking for brands that share their beliefs and values – and businesses need to adapt.
So let's look at what belief-driven buying is and what business owners need to know about belief-driven buying.
What Is Belief-Driven Buying?
Put simply, belief-driven buying is when consumers proactively buy products and services from brands that share their beliefs and values.
In a world where identity and ethics matters more than ever, belief-driven buying is on the rise, which means businesses need to understand their customers on a deeper level.
Examples of belief-driven buying include:
Buying from businesses that openly care for their customers
Buying from businesses that are honest and transparent
Buying from businesses that take responsibility for complaints and mistakes
Buying from businesses that are trustworthy and reliable
So belief-driven buying isn't just consumers buying from businesses that support certain causes, such as sustainability or equality, but consumers choosing to buy from businesses that have a credible reputation.
3 Things Businesses Need To Know About Belief-Driven Buying
Whether you run a small or large business, it's likely that you started your business with a belief – a mission, purpose, or set of values you want your business to represent.
These beliefs and values form your business identity – how your business presents itself to customers and how your business communicates with customers.
These business values can include anything from sustainable business practices to open and transparent customer communication.
And it's important to establish these early on as they will shape your business identity and reputation – both of which will influence belief-driven buying.
1. Having Beliefs And Values Is Not Controversial
Businesses that have a purpose or mission is something customers can appreciate. It shows that a business doesn't just care for profit and personal gain, which also shows authenticity.
Studies found that 62% of consumers are attracted to businesses that exhibit ethical values and authenticity, with consumers citing important values such as promise-keeping, transparency, and environmental awareness.
So it's not controversial for businesses to have beliefs and values. When it comes to caring for customers and putting customers first, modern consumers are paying attention.
2. Authenticity And Transparency Is Key
The key to influencing belief-driven buying is to be authentic and transparent with your business's beliefs and values.
Whether it's honesty, sustainability, or simply "the customer is always right", your customers want to know.
This boils down to knowing your business values, being accountable for them, and championing them wherever possible.
Still, being transparent with your business values doesn't have to mean being assertive or outspoken.
In fact, your brand voice, website business description, online content, marketing approach, and how you interact with customers are all outlets that you can use to demonstrate your business values in a subtle yet noticeable manner.
3. Practice What You Preach
Having business values is one thing, but sticking to them is another.
It's therefore important to treat all customers with the same values, as well as have your employees represent and uphold the values you want your business to be known for.
In fact, not practicing the business values or policies that your business is publicly vocal about can be more damaging to your business's reputation than not having any beliefs or values in the first place.
So, put simply, once your business has established these brand pillars, it's vital that your business doesn't just talk the talk, but walk the walk.
How Customers Reviews Can Showcase Brand Beliefs
Customer feedback is an important resource your business can use to hone its brand beliefs.
And for receiving customer feedback, online reviews are by far the best way to keep your ear to the ground for what your customers are saying about your business – including whether or not it's upholding its values.
Another advantage of customer reviews is that they can also serve as evidence of your brand beliefs, showcasing them in the process, which will influence belief-driven buying.
Reviews Are Social Proof Of Your Brand Beliefs
Reviews don't just offer valuable insights into what your business is doing right and what it needs to improve; they can also serve as powerful social proof that your business has, and is upholding, a set of business values and beliefs.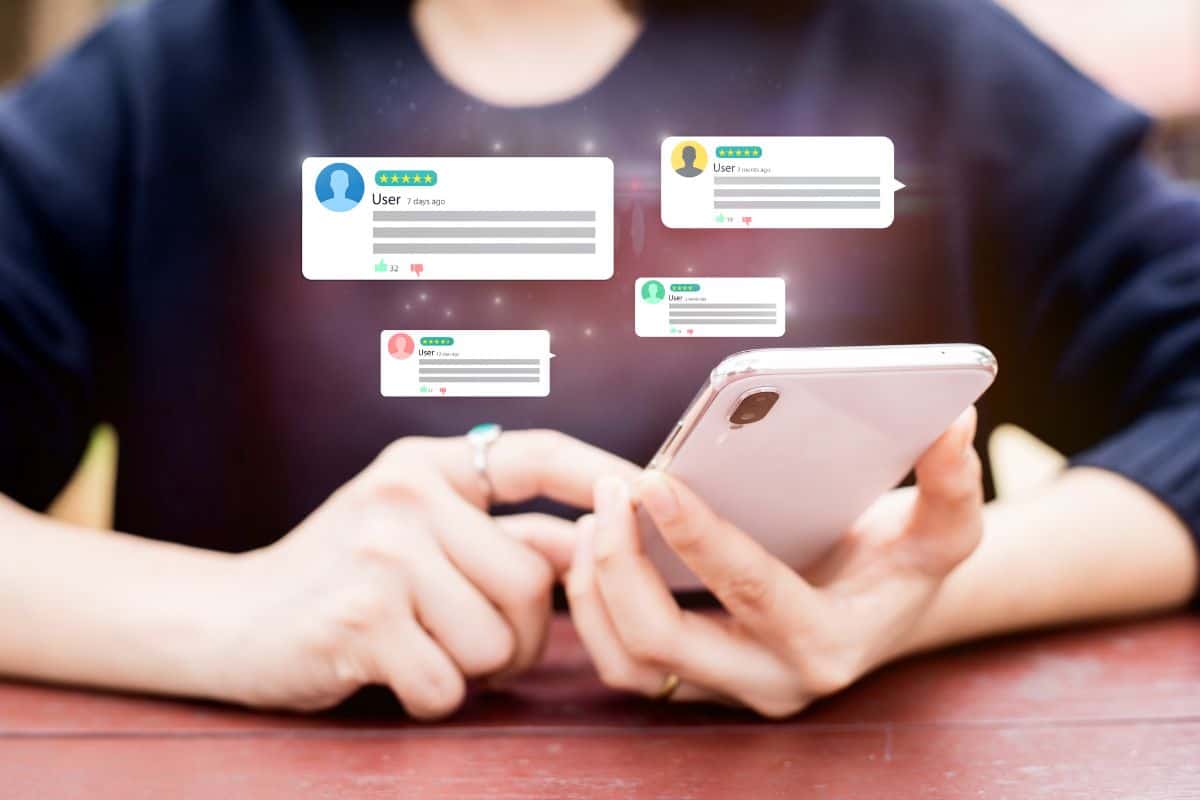 Positive customer reviews that praise your customer service, communication, or reliability are prime examples of this.
Such comments will reflect positively on your business—especially if your business claims to provide these qualities—and inspire more customers who read them.
Responding To Reviews Shows Your Brand Beliefs
It's more important than you might think to respond to your online reviews – even the positive reviews.
Responding is a sign of appreciation, which also shows that your business is listening to what its customers have to say.
The act of responding to reviews itself can be a demonstration of your brand beliefs. The same goes for how you respond, as it will show potential customers how you treat and value current customers.
Through review responses, you can also take the opportunity to refer to your brand beliefs in response to their comments.
Build A Reputation That Confirms Your Business Values
The driving force behind belief-driven buying is a credible and transparent online reputation.
And there's no better testament to a good reputation built on values than the positive opinions of customers.
Before using a business, customers look to other customers with first-hand experience.
It's why online reviews are such an important resource – not just for customers, but for businesses looking to build trust and transparency.
The bottom line? Your business needs customer reviews. And it's easy when you use a proven service like ReputationStacker to help your business get more reviews.
You might have already established a firm set of business values, and that's a big step in the right direction.
But without the social proof to back them up, your claims alone won't effectively influence belief-driven buying.
The best social proof you can get is the online reviews of your customers – and it's why your business should take advantage of ReputationStacker.