Reviews are your customers' opinions; they're the most powerful form of social proof your business needs in today's world, having a huge influence over what new customers think of your business and whether or not they decide to buy from you.
But there is more to understand about reviews if you want to take full advantage of their benefits, so let's look at six things every business owner needs to know about customer reviews.
The following are research-backed facts about customer reviews. Knowing them will help you better understand your customers and also improve your strategy to get more reviews.
6 Things Every Business Owner Should Know About Reviews
1. Reviews Are The Most Trusted Form Of Social Proof
We live in an age where information is more accessible than ever, and customers are looking for the most honest and transparent information they can get before they decide to make a purchase.
That information they're after is social proof.
Social proof is evidence that backs up your business's claims. Reviews are one form of social proof; others include testimonials, celebrity endorsements, customer case studies, media coverage, and social media content.
89% of customers read online reviews as part of their buyer decision process. This shouldn't come as a surprise – as it's now hard to ignore online reviews.
Customers simply trust reviews more than any other type of social proof; they trust other customers who have had first-hand experience with a product, service, or business – even as much as personal recommendations from friends and family.
2. Reviews Demonstrate A Business's Relationship With Its Customers
Reviews are not just opinions or ratings of your products and services; they are also a testament to your reputation: how you care for your customers, interact with your customers, and listen to what your customers have to say.
Reviews now play a massive role in online reputation management, simply because reviews strongly influence the way customers perceive your business.
Due to this, what's just as important as getting positive reviews is listening to your customers and openly communicating with them.
By doing so, your customers' reviews can also tell a larger story, such as how your business has improved by following positive feedback and acting on negative feedback – something customers can notice and appreciate.
3. Customers Want To Write Reviews Openly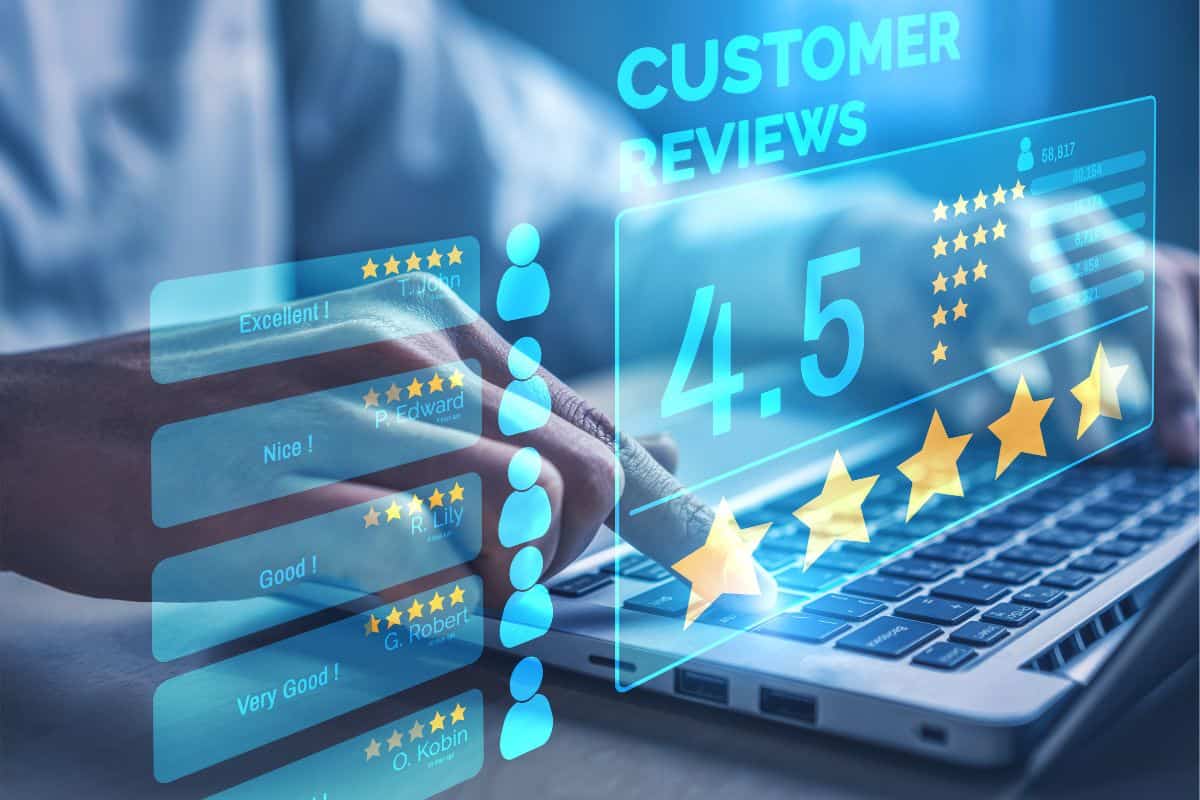 Customers who write reviews should feel that they can express their opinions openly, without fear of their review being removed or responded to negatively.
Customers are willing to write reviews when asked, but 55% would prefer to use an open and transparent review platform – platforms where they feel comfortable posting and expressing their opinions.
This makes it crucial for you to welcome and encourage reviews on all review platforms, and never ask for positive reviews or tell customers how to write their reviews in any way.
As long as no content guidelines are breached, business owners should value all customer feedback. After all, the best reviews are honest and detailed – no matter whether they are positive or negative.
4. Customers Expect Responses To Their Reviews
Not all businesses respond to their customers' reviews and some businesses only choose to respond to negative feedback.
But what's vital to know is that 52% of customers expect businesses to respond to their reviews. This shows care, appreciation, and gratitude.
But responding to reviews goes further than that as it can also increase sales. In fact, over 70% of customers are more likely to select local brands that reply to customer reviews.
Responding to customers can even reduce the impact of a negative review, as 83% of customers also feel more loyal to brands that respond and resolve their complaints.
5. Consumers Seek Authenticity – Not Perfection
You might think your business needs perfect review ratings to have an authoritative online reputation. This isn't entirely true, which is something you might be glad to hear.
In fact, studies show that product purchases were most influenced by reviews with an average star rating between 4.2 and 4.5.
The reason for this is that 5 stars is too good to be true for most customers. Authenticity is what influences customers the most, as it makes a business real and more trustworthy.
So you don't need a 5-star rating, or a stream of perfect reviews, to have a positive influence on customers.
The occasional negative review will make your business more authentic, which can help sales provided the majority of your reviews are positive.
6. Business Owners Need A Strategy To Get More Reviews
Given the importance of reviews for a business's reputation, as well as the benefits of reviews for improving business, it goes without saying that businesses need reviews.
Marketing your business to get more customers can help your business get more reviews, but it's not the best strategy. It won't always guarantee consistent reviews, which is a drawback since businesses need new reviews for consumers to consider them relevant.
What's more effective is requesting for reviews from your customers.
Many business owners simply hope that their customers will write reviews. This is where you can get ahead of the competition, however, by creating a review request strategy that encourages your customers to write reviews.
Automating Review Requests Is The Best Way To Get More Reviews
There's one final thing that business owners need to know about reviews, and it's that automating review requests is the best way to get reviews from customers.
Sending review requests to every new customer is both time-consuming and hard to track.
Automation, however, is a tool you can utilize to send review requests automatically, making it easier than ever to ask your customers for reviews and, as a result, get more reviews.
ReputationStacker was designed for that purpose. It's helping thousands of businesses around the world get reviews, thanks to powerful automation that sends professional review requests with an approach that's proven to convert.
It works for all businesses and all major review platforms. So save the hard work; let ReputationStacker help your business get more reviews.