The power of online reviews is limitless for businesses.
Reviews equate to trust in today's world, so establishing an authoritative presence on any review platform is a big step towards becoming a reputable online business.
But there's more than one review platform out there.
This can make it confusing to decide which platforms to list your business on and where to ask your customers to write reviews.
What's worth knowing here is that 88% of all online reviews are on four review sites: Google, Yelp, Facebook, and Tripadvisor.
These are the top review platforms on the internet and the platforms that local businesses should set their sights on.
But that's still four review platforms to manage. So which platform brings the most advantages to the table? Should you focus on one platform over another?
To get to the answer, let's look at how these review platforms compare, as well as the best strategy to get more reviews for your business.
Why Online Reviews Are So Important
Online reviews help consumers and businesses.
For consumers, reviews are important because they inspire confidence and trust.
Consumers want the assurance that what they're purchasing will fulfill their needs, so they look to customer reviews for guidance.
For businesses, reviews are important—essential, even—because earning a consumer's trust is what lands a sale in today's world.
And by getting more reviews, businesses build impressive online reputations that lead to more trust, more authority, and more sales.
Put simply, reviews are now the internet's most valuable resource.
And with Ecommerce sites and search engines ranking businesses and products based on customer reviews, it's become impossible to ignore them.
How Do We Compare Each Review Platform?
Google, Facebook, Yelp, and Tripadvisor make up almost 90% of all online reviews on the internet.
So for small local businesses looking to build their online reputations, these four review sites are a great place to start.
Still, building a good reputation on multiple review platforms can be hard work. This makes it worth comparing them and the advantages (for both customers and businesses) that each brings to the table.
So how do we compare each review platform? We'll look at three key areas:
Trustworthiness – authority and review legitimacy
Accessibility – features and ease of use for customers
Impact – the advantages that make a positive impact for businesses
With that said, let's look at the top review platforms and how they stack up.
The Top Review Platforms Compared
Tripadvisor Reviews
Tripadvisor started in 2000 and has since become the go-to site on the internet for hotel reviews and restaurant reviews, now boasting around 1 billion reviews.
On Tripadvisor, customers can review businesses and rate them out of 5 stars, as well as rate reviews as "Helpful". Reviews can also be filtered in various ways: by "traveler type", review date, and keywords mentioned in the reviews.
Customers can even use their Google accounts to sign up to Tripadvisor, making it an accessible review platform since Gmail, Google's email client, has more than 1.5 billion active users worldwide.
What's good about Tripadvisor is that reviews are largely credible. Users must have an account to write reviews, and Tripadvisor assesses all reviews for review fraud before they get posted.
For businesses in the travel, tourism, and hospitality industry, Tripadvisor is a platform that shouldn't be ignored. Along with being a frequently high-ranking site on Google, businesses can be numerically ranked on Tripadvisor as one of the top businesses in their area.
So by getting reviews on Tripadvisor, you can boost your business's visibility and authority, drawing more customers to your business organically.
Key Takeaways
Tripadvisor is a high traffic review site with around 1 billion reviews
Tripadvisor is an essential review platform for travel and hospitality businesses
Businesses can get numerically ranked on Tripadvisor as a top local business, boosting visibility
Yelp Reviews
Yelp, which launched in 2004, is the most popular review site after Google and Facebook. What's worth knowing about Yelp is that it's a review site through-and-through, so its main focus is being a platform for authentic, informative reviews that consumers can trust.
For this reason, Yelp has strict review guidelines. And these guidelines go so far as informing businesses not to ask customers for Yelp reviews.
But while this can be a downside for businesses, it does mean that Yelp reviews are about as legitimate as online reviews get. Customers who actively post reviews are also more partial to Yelp, often writing reviews that are detailed and fair.
This makes Yelp reviews highly trusted and often full of valuable information for consumers, which can work to a business's advantage.
And since Yelp is such an authoritative review site, Google frequently ranks Yelp business pages high up in the search results. Yelp business pages can also be shared with Yelp Review Badges, which can help businesses get more Yelp reviews.
For local businesses, Yelp is worth establishing a presence on for its trustworthiness over other platforms.
It's also free and easy to create a Yelp business page or claim a business page if your business is already listed.
Key Takeaways
Yelp is one of most authoritative review platforms on the internet
Yelp reviews are often more trustworthy and informative than other reviews, which can work to a business's advantage
Yelp Review Badges make it easy for businesses to promote their Yelp business page
Facebook Reviews
Everyone's heard of Facebook: it's the internet's number one social media platform with almost 3 billion users worldwide.
Facebook launched Facebook Business in 2007 and now has around 200 million listed business pages.
What makes Facebook stand out is that it's a social media networking site integrated with reviews, making it a powerhouse for marketing and selling as businesses can even sell their products on Facebook using Facebook Shops.
So businesses can use Facebook to get Facebook reviews and build their reputation, and also create engaging social media content to promote their business and reach a wider target audience – which can improve business and increase reviews.
Facebook reviews can also boost your business's search visibility on Facebook, as well as appear in Google search results.
Another bonus of Facebook is that third-party reviews, such as Google reviews, can be effortlessly shared on your Facebook Business Page to drive engagement and encourage reviews on other platforms.
For customers to post reviews on Facebook, a Facebook account is required.
Due to this, Facebook reviews are trusted by consumers as reviews are typically posted by Facebook users with profile pictures and full names.
What's also worth mentioning is that Facebook has simplified the review process for users by rebranding reviews as "Recommendations".
This has traded in the traditional 1-5 star review rating with a much simpler "yes" or "no" question, which can persuade more customers to write Facebook reviews.
Key Takeaways
Facebook is a powerful marketing tool with reviews integrated
Facebook reviews can improve search visibility on Facebook and appear in Google search results
Facebook Recommendations have made it easier than other platforms for users to write reviews
Google Reviews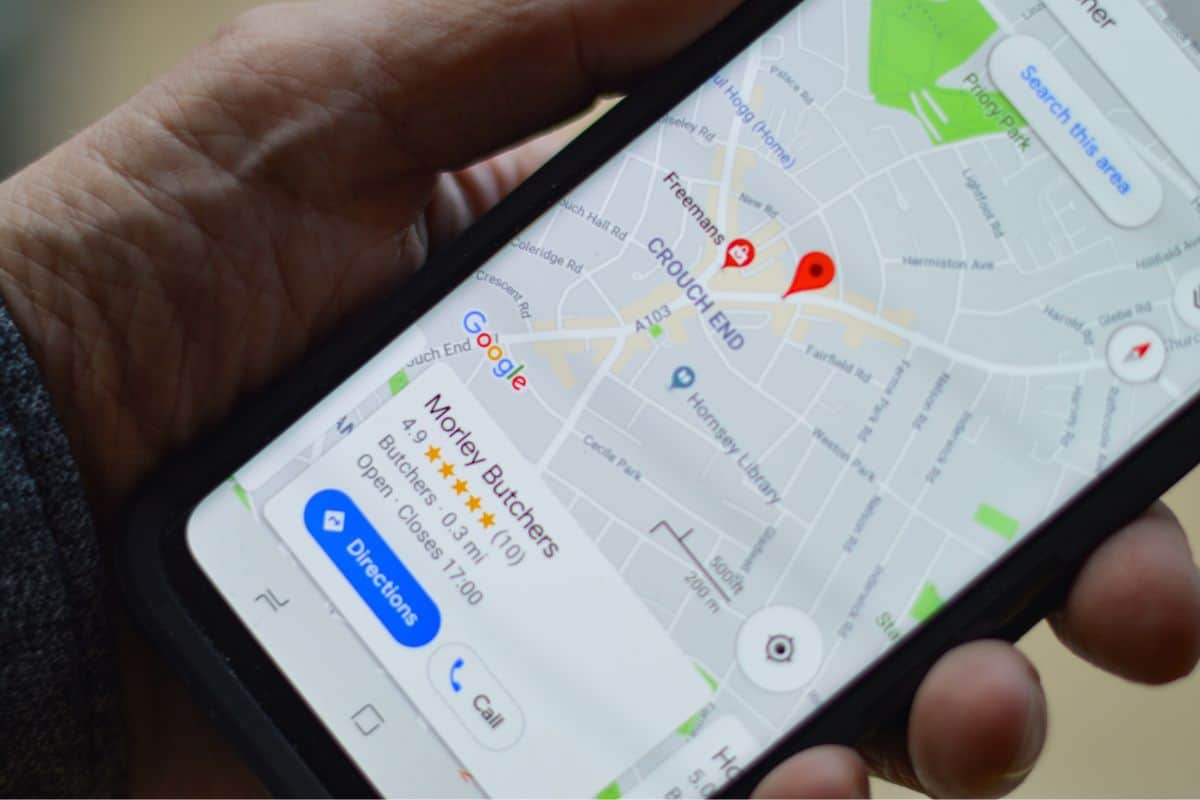 Google is the leading review platform on the internet.
We've mentioned that 88% of all online reviews are on Google, Facebook, Yelp, and Tripadvisor – and Google reviews make up 73% of that percentage.
It shouldn't come as a surprise; Google is the world's favorite search engine.
And as a search engine, Google ranks Google Business Profiles in relevant search results based on the quality and quantity of the reviews.
Responding to Google reviews is another factor that can improve a business's local search ranking on Google.
What's unique about Google is that it encourages businesses to share reviews.
Google reviews can be embedded on your website using a review widget, and Google's Business Profile Marketing Kit makes it easy to share your Google reviews on Facebook.
Customers need a Google account to post reviews, and Google automatically filters reviews to ensure all review content is credible.
Setting up a Google Business Profile, or claiming an existing one, is also a straightforward process for businesses looking to get started.
All of this makes it essential for businesses to get Google reviews.
Relevant search terms will pull up your business along with its star rating and total reviews, so your Google reviews will either attract customers or have your business quickly overlooked in favor of a more reputable competitor.
Key Takeaways
Google is the leading review platform by far
Google makes it easy for businesses to share Google reviews
Google reviews are often the first reviews consumers see in the SERPs, making it crucial to manage Google reviews
How To Get More Reviews – The Strategy Every Business Needs
Managing multiple review platforms to build your online reputation doesn't have to be difficult – not when you take advantage of a strategy that will help your business get more reviews.
That strategy is ReputationStacker, a powerful tool that automatically requests reviews from your customers using an approach that's proven to work.
And the best thing? ReputationStacker works for Google reviews, Facebook reviews, Yelp reviews, Tripadvisor reviews, and more.
Leave the hard work to your competitors.
ReputationStacker is an all-in-one, hands-off strategy to get real reviews from your customers, effortlessly building your online reputation in the process.
The Final Takeaway? Managing Multiple Review Platforms Is Essential
One thing is clear: all the above review sites have advantages.
And the thing is, a stellar reputation on one review site can be overshadowed by another site where your business has a low number of reviews, negative reviews, fake reviews, or no responses to customers.
This makes it important to manage your reviews—your reputation—on more than one platform.
The good news is that establishing a reputation on the major review platforms is enough to build trust with customers.
And if your business isn't travel-based, it can check off Tripadvisor, leaving Google, Facebook, and Yelp.
Still, managing multiple review platforms to build your online reputation can seem like a steep hill to climb.
It doesn't have to be, as there's only one simple yet powerful online reputation strategy that every business needs.