There are probably several reasons why your customers do not respond to your requests for testimonials or reviews.
No matter what you might be doing wrong, however, the good news is that the fixes are simple.
There's a good chance that you're using email to send out requests. There's nothing wrong with that, as email is typically the go-to method.
But if a large majority of your customers don't respond to your feedback request emails, what are you doing wrong?
Testimonials and reviews are not the same, which also means that your requests for these should not be the same.
But whether you want more reviews, more testimonials, or both, find all the reasons why your customers aren't responding or taking action below – along with a proven solution to get more reviews and testimonials.
Why Customers Don't Respond To Your Testimonial Or Review Request: 10 Reasons
The Subject Line Isn't Engaging
First, if the subject line of your emails doesn't engage customers, your review and testimonial requests are falling at the first hurdle.
In other words, your emails are not even being opened, which also means that your efforts are going to waste.
Email subject lines are the first thing a customer will see, no matter whether they are checking their inbox or viewing a notification on their phone.
In some cases, the first line of the email will also be shown, making your opening line just as important!
When creating a subject line for a feedback request, think: "Does this make me want to continue reading?"
The goal of the subject line is to get the customer to open the email in as few words as possible.
It must be engaging enough to make the customer want to read more, but in no way mislead them.
Subject Line Examples
"We'd love to hear your feedback!"
"Did you enjoy your (product/service), (customer's name)?"
"Hi (customer's name), do you mind writing a quick testimonial?"
The Request Isn't Persuasive Enough
If your requests are not persuasive enough, or are too demanding, it could be the reason why your requests are being ignored.
Requesting for a review or testimonial is asking the customer for a favor. And for that reason, you need to strike the right tone.
Ideally, you want to come across as friendly and well-meaning but persuasive enough to get the customer to take action.
You might express why the customer's opinions are valuable/valued (for example, to improve your service for them next time or help other customers) and also reassure them that the review/testimonial won't take too much of their time.
What should be avoided, however, is offering incentives or payments.
These can violate some review site policies and even be interpreted as bribes.
The Message Is Too Long
You might not realize it or think so, but your emails might be too long.
Long emails can make readers lose interest or even obscure the main purpose of your message.
In some cases, customers might take one look at a long, rambling email and ignore it altogether.
Studies show that the ideal length of email is between 50 and 125 words.
It might seem short, but this is more than enough to make a point without being wordy or too brief.
In fact, for email marketing, in general, the goal is to convey your message in as few words as possible.
The same therefore applies to review and testimonial requests, which should be concise yet complete with all the information customers need to know.
Overall, short emails are simply more persuasive.
With fewer words, the message becomes clear and straight to the point, with a polite yet clear call to action that doesn't beat around the bush.
A Review Link Wasn't Provided
Another reason your customers are not responding to your review requests could be because a review link wasn't provided in the email.
This could have been an honest mistake – or maybe something you did not know you need to do!
For your review request emails to convert into reviews, you need to make the review process as easy as possible for your customers.
And this boils down to providing a direct link to the website where you want the customer to write a review.
Even for tech-savvy customers who know their way around a search engine, providing a review link minimizes the steps it takes for the customer to complete what you're asking from them.
You can hyperlink text or images – just make sure that your review links are visible and accompanied by a short message that persuades your customers to click through.
A Testimonial Template Wasn't Provided
If a customer you have contacted doesn't know how to write a testimonial, then your testimonial requests won't be successful – even if the customer is willing to write one.
Similar to how providing a review link makes it easier for customers to write a review, providing suggestions is going to make it easier for customers to write a testimonial for your business.
This can be a testimonial template or example testimonial, or even a few suggestions to help the customer get started – such as an ideal length, format, or specific details you'd like them to talk about.
Not all customers know what a testimonial is, so always assume this when requesting one.
Explain to the customer where their testimonial will be used if they grant their permission and how it should be written.
Not Presenting A Choice Of Review Sites
If you are requesting customer reviews for one review site only, you are limiting your chances of receiving reviews, in general.
For example: if you request a Yelp review from a customer who doesn't have a Yelp account, this will, needless to say, result in no response.
This makes it important to present your customers with a choice of review sites, or at least the major review sites – such as Google, Facebook, and Yelp.
Doing this will account for and accommodate different kinds of customers: active customers who frequently post reviews and customers who, for example, do not post reviews but use Facebook (and can therefore post a Facebook review).
Not Asking The Right Customers For Testimonials
Customer testimonials on your website need to be concise, ideally highlighting a specific point about your products or customer service.
Website testimonials also need to be genuine, created by real customers who are happy to endorse your business.
Due to this, you need to request testimonials from customers who you strongly think will be willing to provide one.
This makes it important to pay attention to customers who have expressed satisfaction with your business in some way – such as through a thank you email, in-person compliment, or a positive online review.
Requesting testimonials using blast emails, for example, is more likely to result in not getting a response.
The Timing Was Wrong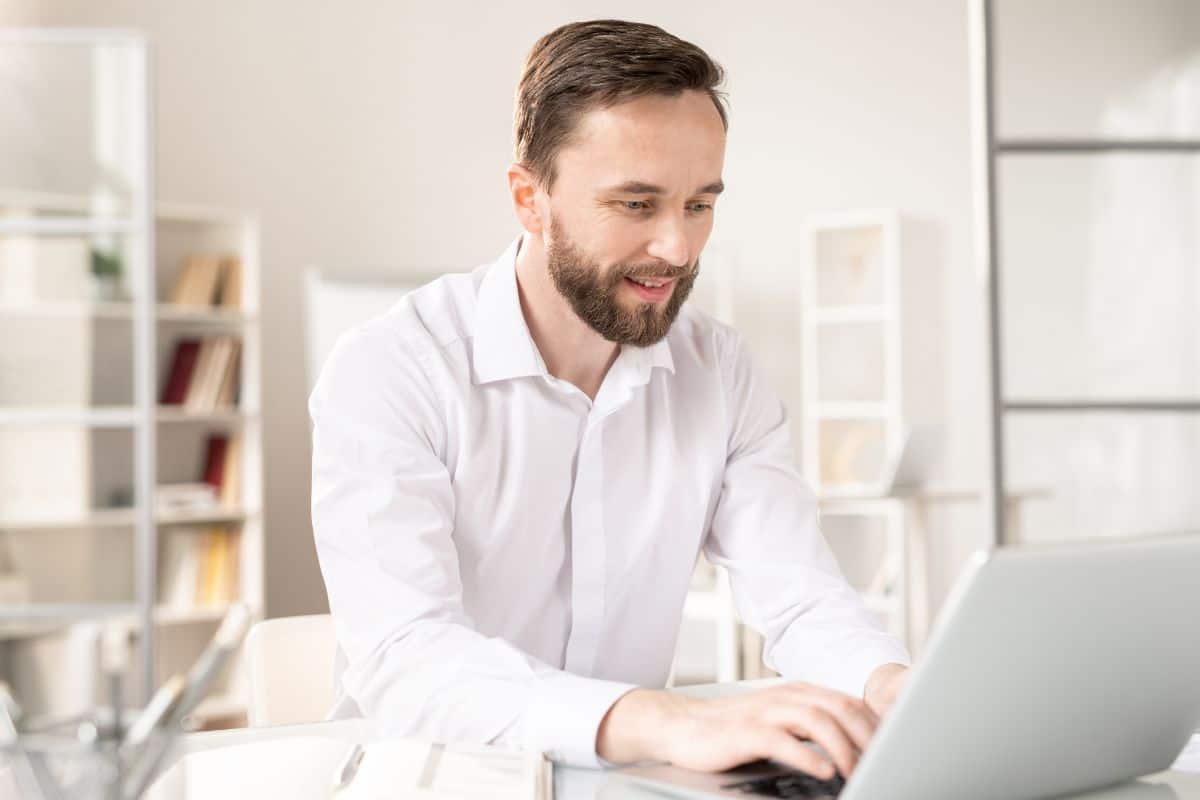 Did you know that there are ideal times to send emails?
For example, sending a review request email on the weekend, when most people are busy or relaxing, is most likely going to result in an unopened email – and therefore a wasted request.
So if you have been sending emails on the weekend, you are reducing your chances of getting reviews and testimonials from your customers!
In fact, studies show that the best days to send emails are Tuesday, Wednesday, and Thursday.
This can be taken further, as another factor worth considering is the time you send your emails.
According to the same study, the best time to send emails is late morning around 10am – as well as 8pm, 2pm, and 6am.
So if you want your testimonial and review request emails to have a higher chance of being read and completed, remember that when you send requests to customers matters.
The Customer Had Mixed Opinions
Your request for a review or testimonial might have checked off all the right boxes – it was appreciative, persuasive, and informative of what you wanted the customer to do.
Despite that, you still didn't get a response from the customer.
The reason for this could have been that the customer had mixed opinions about the product or service they received, or is still undecided.
In this case, a customer who is neither satisfied or unsatisfied with a product or service is not likely to write a review – simply because they do not feel strongly enough about it.
Of course, whether a customer feels this way is impossible to know (unless you have mind-reading powers).
So, unfortunately, it is what it is. There's not much you can do in this case except wait patiently and/or send a gentle reminder or two.
The Customer Is Busy
This is probably the simplest reason why a customer has not responded to your testimonial or review request: the customer is busy.
This is understandable as life often gets in the way.
But this is also why it's important to mention in your emails that writing a review or testimonial won't take too much of the customer's time.
The customer might be more than willing to write a review or testimonial, after all, but may assume that it will take too long to complete at the time they read the email.
Again, it's best to wait a day or two for responses from your customers, then send a gentle reminder.
Doing so can also work in your favor as customers may have also made a mental note to complete your request at another time.
In this case, a follow-up email might be the reminder they needed, resulting in the customer completing the action you asked them to take.
How To Request For A Testimonial?
Testimonials are harder to request than reviews, since asking for a testimonial often requires explaining to the customer how to write the testimonial and where it will be used, along with getting their permission.
You also need to find the best customers to ask testimonials from – ideally, customers who have already expressed satisfaction with using your business.
The key is to use a friendly tone of voice, express why you chose the customer, and how writing the testimonial won't take long.
To help the customer and also increase the chance of them writing a testimonial for your business, it's recommended to provide them with an example testimonial as a guide, or at least offer a few suggestions for how it should be written.
How To Request For A Review?
Requesting for reviews can be done in a variety of ways.
But whichever way you choose, the key to increasing your chance of getting a review is to minimize the required steps it takes for the customer to write the review.
This makes it easier and quicker for your customers, giving them more incentive to follow through with your request.
In a review request email, for example, you should always include a direct link to the review site you want the customer to write a review on.
You can also make it easier for your customers by presenting them with a choice of review sites.
This allows your customers to choose the review sites they have an account for or are most familiar with.
The Fix To Get More Reviews And Testimonials
Even if you are doing all the right things when sending out review requests, you might have discovered that it doesn't always work.
The truth is, sending feedback request emails just isn't that effective.
It's far more effective to take advantage of the tools at your disposal – tools that can make getting reviews much easier.
What's the fix? We call it ReputationStacker.
ReputationStacker handles the entire review request process for businesses, using powerful automation that makes it far easier to get more reviews.
In other words, there's no need to investigate why your customers don't respond to your testimonial or review requests.
ReputationStacker will do it all for you, boosting your online reputation in the process.