The presence of reviews on any major review site will help your business convert potential customers into paying customers.
Reviews demonstrate trust, demand, and satisfaction, after all. So in today's world, they're the social proof customers are looking for to guide their purchase decisions.
Factor in how reviews can boost your online authority and visibility and it becomes clear that reviews are essential for your business's success.
Having more reviews is better. But the key question is why.
So let's take a look at all the reasons, how many reviews your business actually needs, and, most importantly, how to get more reviews.
How Review Quantity Benefits Social Proof
More Reviews Boosts Appeal
A high number of positive reviews has become the internet's symbol of trust. Consumers aren't just drawn to it; they consciously look for it while shopping for products or services online.
So for businesses, a high star rating from a large volume of reviews can be the difference between being considered by potential customers or disregarded altogether.
What's important to know is that review quantity plays an important role here, as a higher number of positive reviews can be the deciding factor for a consumer comparing similar products and businesses. 
The reason for this is because more positive reviews can indicate higher customer satisfaction. At the same time, it can even demonstrate more online authority, as it can be a sign that there is more consumer demand for what your business has to offer.
More Reviews Provides Customers With Insightful Information
Consumers don't just look at reviews to feel whether they can trust a business, product, or service; they look at reviews because they can also offer valuable information.
This can include specifics about a product—such as appearance, fit, compatibility—or a business's service – like shipping times, friendliness of staff, or the helpfulness of customer support.
Here's the thing: a customer will always take another customer's word for it. So even if you use your website to sell and market your products as best as you can, customers will search your reviews for customer statements that confirm your promises.
The good thing is that even negative reviews can provide insightful information when it comes to your products and services – as a disadvantage for one customer might be an advantage for another.
This is also an important reason why detailed, informative customer reviews are better than short or blank reviews that, although positive, don't offer enough context for customers doing research.
More Reviews Increases Authority 
Consumers today are tech-savvy, so you can expect them to check out your business on different review sites. And if you're not actively managing more than one platform, it can negatively impact your online reputation. 
The reason for this is simple: a high number of positive reviews on one review site can lose swaying power if another review site has reviews that tell a different story about your business.
While having many reviews increases consumer trust, maintaining your reputation across different review sites increases your authority. 
In fact, it's how your business can stand out from the competition, as having more reviews isn't just more appealing; it will also improve your online visibility.
And by visibility, we're talking about improving Google SEO and your search visibility on review sites themselves – both of which will help your business get promoted and discovered.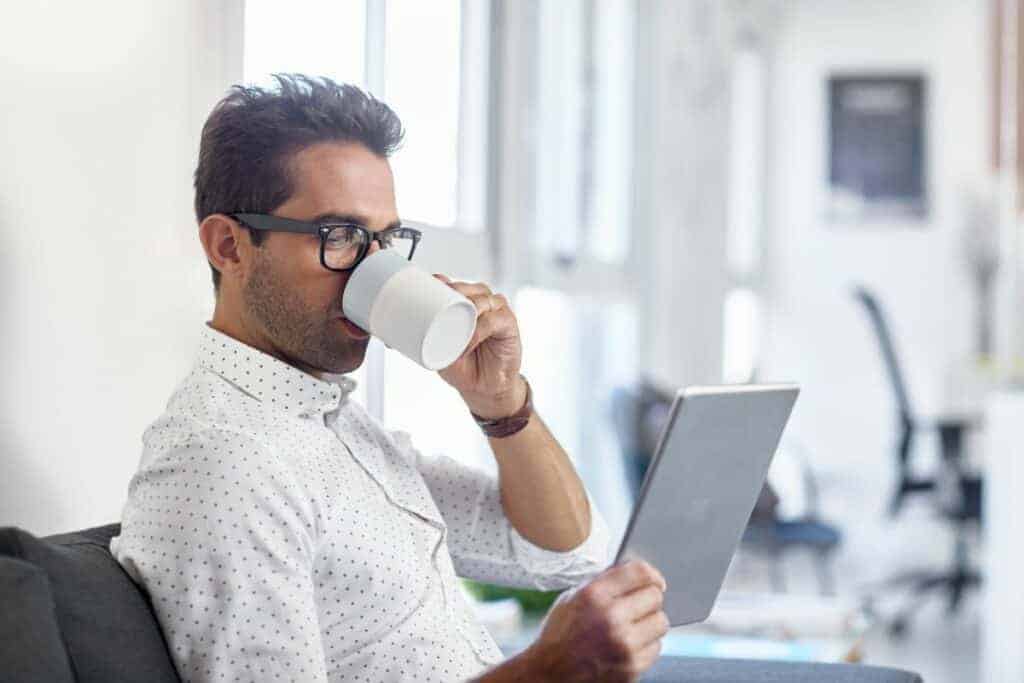 More Reviews Drives Conversions
Above everything else, website clicks and purchases are the main actions you want your customers to take.
The driving force behind these conversions is trust. Customers won't click on your website if your star rating is low, and they won't buy what you have to offer if your reviews put your business in a negative light.
Since as much as 93% of consumers say that online reviews impact their buying habits, reviews are by far the most important form of social proof your business needs.
They're also your most valuable marketing asset, as you can leverage reviews to assist potential customers along the buyer's journey.
As an example: sharing reviews on social media can encourage customers to visit your website, and embedding reviews on your website can help customers believe your product descriptions – guiding them towards the checkout stage.
So reviews can drive conversions at each step of the buyer decision process. And since sales can drive more reviews, the result can be a powerful feedback loop that continuously benefits your business's online reputation.
But Review Quality Is Also Important
A high number of reviews isn't compelling social proof if the majority of the reviews are negative. So it also needs to be said that review quality is just as important as review quantity. 
What constitutes review quality?
Informative, honest, and relevant review content. 
The importance of receiving positive reviews needs no explanation. But something you might be glad to know is that you don't need to maintain a flawless 5-star rating. 
In fact, studies show that the sweet spot is between 4 and 4.5 stars, because it's more believable and authentic.
And the same applies to honesty. Customer reviews that are verified, detailed, or accompanied by photos and videos are more believable than short perfect 5-star reviews from anonymous accounts, which can quickly set off a customer's suspicion as fake.
But what you also need to be aware of is review relevancy. Naturally, reviews lose relevance over time, which makes review recency (more on this below) another important factor determining the quality of your reviews.
So How Many Reviews Do You Need, Exactly?
All the above reasons point to one thing: you need to get more reviews.
But just how many reviews do you need? Or, more specifically, how many reviews will have a positive influence on customers?
More is better – that's for sure. But for local businesses looking to build an online reputation that stands out, it's worth knowing what customers want to see.
Studies show that 9 out of 10 customers read reviews before buying a product, with 85% of customers saying that reviews older than 3 months are no longer relevant.
As a result, you should aim to receive at least 10 new reviews every 3 months.
Still, don't forget that a credible online reputation means establishing a presence on more than one site. So you should also aim to pull in these numbers across different review platforms. 
That might sound like a lot, and it is – especially if your business is new on the block. 
But the good news is that there is a hands-off strategy you can take advantage of to help your business get more reviews. 
Get More Reviews: The Review Strategy Your Business Needs
Reviews increase sales and sales increase reviews. Receiving reviews consistently to get the ball rolling, however, is often the part businesses struggle with the most.
The problem is that most review-gathering strategies have too many variables when it comes to effectiveness. So the results are slow and the hard work doesn't pay off. 
The solution? Use a tool that will help your business get more reviews. ReputationStacker was designed for that exact purpose, as it streamlines the review request process using a fully automated communication funnel.
It just makes it easier for customers to post reviews. And if you make it easy for your customers to write reviews, it becomes easy for your business to receive them.
Review quantity matters – but so does receiving honest, relevant reviews from real customers who have used your business. 
So why struggle with ineffective strategies? Start getting more reviews with ReputationStacker.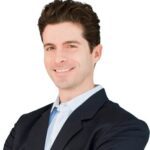 Ian Kirby has been working in digital marketing for over 15 years. Having worked both with and for digital marketing agencies and in-house with multiple companies, he has a specific interest and expertise in online reputation management, online reviews, and the implementation of business systems. Ian's writing, videos, and interviews have garnered millions of reads, views, and listens.