Your business website might have the best website copy on the internet.
But without any hard evidence to back up your promises, you might be generating more hesitant website visitors than leads and conversions.
It's normal for customers to hesitate at the buying stage. After all, it's their money they're parting with.
But one thing that can reduce last-minute buyer hesitation is testimonials. Customer testimonials are highly persuasive.
It's social proof that assures potential customers that the products or services your business offers are what you say they are.
It all boils down to one thing: consumer trust. And consumers simply trust other consumers more than what a business says.
But the good news is that your business can generate consumer trust by using testimonials to your advantage.
You need to use testimonials effectively, however. We'll tell you how.
How To Use Customer Testimonials To Your Advantage?
Use Testimonials Throughout Your Website
Your website is your online headquarters.
It's where you want everyone to learn all the key details about your business, take interest in your products or services, and interact in some way – whether that's subscribing to your email list or making a purchase.
But taking interest isn't enough – not if you want to turn those visitors into paying customers.
What your website needs to do is inspire trust and confidence. And testimonials are your key to doing that.
Many businesses opt for a single testimonial page.
There's nothing wrong with that, as sometimes potential customers actively look to read them.
But to use testimonials to your advantage, it's far more effective to place them strategically throughout your website.
For example: pinning product-endorsing testimonials beneath your product list, or heading your "About Us" page with testimonials that praise your customer service.
Used this way, testimonials serve to support your claims throughout the buyer decision process – your website becomes a story or journey that smoothly carries the customer to a confident purchase decision.
Use Different Types Of Testimonials
Written testimonials are highly effective at winning over on-the-fence customers.
But written testimonials are not the only type of testimonial you can use.
There are different types to include in your arsenal – something that you should take full advantage of.
Some of the different types of testimonials include:
Video testimonials
Image testimonials
Customer/client interviews
User-generated content (UGC)
Social media endorsements
Media features
Case studies
Using different kinds of testimonials on your website is going to bolster engagement.
It will also improve SEO and make your business look more of a highly trusted, authoritative service.
Additionally, there are different ways to present your testimonials.
Testimonial sliders/testimonial carousels, scrollable testimonial lists, single-sentence testimonial headers/footers – these are all creative ways to incorporate testimonials on your website to ensure they capture your visitors' attention.
Use Testimonials To Build Loyalty With Customers
To have testimonials to use, you need to reach out to customers and ask for them.
And for your customers who are also high-profile clients or business owners, showcasing their testimonials on your website has a two-way benefit: they are endorsing you, and you are promoting them.
Both of these can help build loyal relationships, since you are reaching out and engaging with your customers and also promoting your clients who are business owners themselves.
Customer loyalty leads to long-term repeat purchases.
And most business owners already know how maintaining loyal customers is just as important as gaining new customers.
As a result, this is yet another way you can use customer testimonials to your advantage – to nurture loyal customer relationships and kickstart business partnerships.
Use Testimonials On Social Media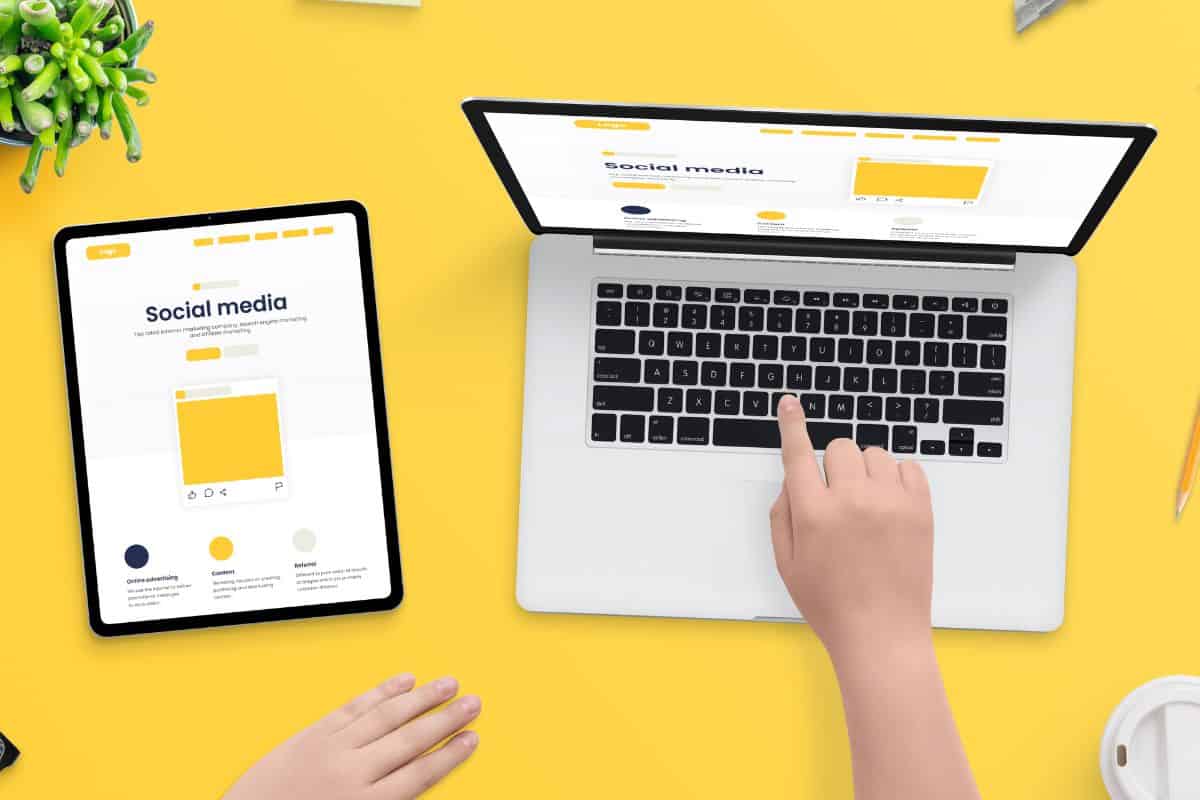 You're not limited to using customer testimonials on your website.
Social media is another great place to share your testimonials online, helping the social proof you've received from customers reach a wider audience.
High-traffic social media platforms such as Facebook, which has close to 3-billion users worldwide, should therefore not be left out of your marketing toolbox.
Sharing your testimonials in a well-crafted post can lead to further exposure for your business, including shares and comments that you can respond to.
You could even incorporate customer testimonials in your Facebook page cover photo, giving your Facebook business page more professionalism and credibility.
Another way you can share your testimonials on Facebook is using Facebook Stories, allowing new and old customers to receive periodic insights into your business's success and feedback.
As a bonus, if your business also has a host of positive Facebook reviews from customers, showcasing your testimonials on your page is only going to reinforce your online reputation – leading to increased trust, leads, and sales.
Use Testimonials To Create Case Studies
Case studies dive deeper into the products, services, and growth of your business, highlighting trials and errors, statistical data, and success stories.
But case studies are not only about your business's success, but the success of customers, clients, and other businesses that have benefitted from your products or services.
This is another powerful way that testimonials can also be used to your advantage.
Customer testimonials can be used to support your case studies, or even become in-depth case studies themselves – involving businesses and clients that have used your products or services to further their own success.
Needless to say, showcasing this kind of success is going to do wonders for your website and online reputation, in general.
Not only will it impress potential customers and boost trust and confidence in your products or services, but entice other businesses and clients to use your service and collaborate with you.
Use Testimonials With Reviews
Testimonials are not the only form of social proof you can use to your advantage.
Customer reviews are just as effective—if not more effective—at inspiring trust and confidence in new customers eyeing your business.
And just like testimonials, reviews can be showcased on your website and across your social media platforms to foster engagement and increase trust.
Reviews offer a ton of benefits, from generating credibility around your brand across multiple websites to improving local SEO.
And the good thing with customer reviews is that the benefits feed each other: positive reviews increase sales, and increased sales leads to more reviews and more online authority.
The bottom line here is to use both these forms of social proof and valuable customer feedback to strengthen your business.
What's particularly special about reviews, however, is that they are one of the best ways to collect customer testimonials.
In other words, if you get more reviews, it becomes easier to get more testimonials.
How To Get Testimonials From Customers?
As touched on above, reviews are one of the best methods to get testimonials from your customers.
This is because the purpose of testimonials is to endorse your products, services, or business as a whole, so positive reviews are a great way to effortlessly find customers with good things to say about your business.
The next step is contacting those customers and asking whether they would mind writing a testimonial to use on your website (with their permission).
Testimonials are not easy to write, however. They also need to be short and effectively worded to be presentable and persuasive.
This requires providing an example or suggesting a few points for them to follow, such as a character limit.
It might seem demanding, but the fact is you're making their job easier.
You're asking for a favor, after all, so it's a good idea to offer your help, but also express that it's no problem if they don't want to write a testimonial or be featured on your website.
If, on the other hand, the customer doesn't have the time to write a testimonial, you may ask for the customer's permission to feature their review on your website, instead.
The good thing about that is how embedding customer reviews on your website is just as effective as using testimonials.
How To Get More Reviews?
We've talked about how one of the best ways to use testimonials to your advantage is by showcasing them on your website alongside customer reviews.
We've also touched on how positive customer reviews can help you to collect testimonials effortlessly.
What's left is how to get more reviews. Like testimonials, reviews need to be requested from customers.
At its most basic, this involves reaching out to your customers with links to your review sites.
The problem with that, however, is that it requires reaching out on a larger scale – because you need to contact as many of your customers as possible.
Needless to say, it's time-consuming. But it doesn't have to be – not when you automate review requests.
ReputationStacker takes the hard work off your hands by automatically requesting reviews from your customers and directing them to your desired review sites where they can post a review.
Collecting and leveraging social proof doesn't get easier than this.
And by getting more reviews with ReputationStacker, it becomes easier to get more testimonials that you can use to your advantage.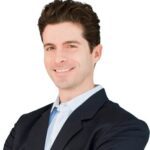 Ian Kirby has been working in digital marketing for over 15 years. Having worked both with and for digital marketing agencies and in-house with multiple companies, he has a specific interest and expertise in online reputation management, online reviews, and the implementation of business systems. Ian's writing, videos, and interviews have garnered millions of reads, views, and listens.