A negative review isn't the end of the world. In this post we look at exactly what to do when they happen.
Even with carefully trained staff, great products and fair prices, your business is probably going to get a negative review every now and then.

But while an occasional cranky comment won't tank your reputation, a slew of complaints can.

Systemize your approach to negative reviews on sites like Yelp, Facebook and Google in order to take the legwork out of responding to them, and remove the headache of them altogether.
Why Reviews Matter
Customers write negative reviews for all kinds of reasons: they felt ignored or disrespected by staff, they don't like the quality of a product, they feel they've been overcharged, or they're just crabby.
Once those reviews are published online, they have big impact.

Some of the findings of a recent survey prove the point:
91 percent of consumers regularly or occasionally read online reviews.

84 percent of consumers trust online reviews as much as they trust recommendations from people they know.

87 percent of consumers say that a business needs a rating of at least 3 stars

before they will

even consider using

them.
So consumers really value reviews when making purchasing decisions, and a few negative ones can quickly pull down your overall ratings and scare away customers.
Here's another reason negative reviews can be troubling: people are more likely to share their negative reviews on social media than they are to share their positive reviews. A lot more likely. And...

Bad news travels faster than good news when it comes to customer experience.
That being said, it's important not to sweat the occasional bad review too much.

In one study, brands whose product descriptions included politely-worded complaints were rated as more honest and wholesome than those whose product descriptions included no complaints.

And other research shows that consumers are hesitant to trust businesses with nothing but glowing five-star reviews. When all the reviews are raves, it makes people suspicious.
What Not to Do When You Come Across Negative Reviews
Here's a clear list of things you should refrain from doing when you come across negative reviews about your business.
Don't Ignore (Most) Negative Reviews
Leaving a bad review ignored in a public forum can suggest indifference towards your customers, and customers often believe that the person posting the negative reviews is correct.
Don't Get Too Defensive or Angry
Instead of being getting angry or defensive, it makes sense to logically reason out the issue with your customers.
Getting into a war of words will do no good. You'd only end up repelling other potential customers. Always retain your composure and be polite while responding to reviews. If you can't keep it together, then don't respond publicly.
Don't Deny Legitimate Concerns
You need to decide whether or not the issue raised by the customer is valid. In case your organization or staff is at fault, be able to admit it. Painful? Yes. Effective? Absolutely. Potential customers who read these reviews will see that you hold yourself accountable and that goes a long way towards trust.
In such cases, it'd be wise to publicly apologize and note the solution or compensation that you're ready to provide.
Handling Negative Reviews With Professionalism
Be Prompt to Respond
Never delay responding to a negative review about your business. When you have an angry customer posting such reviews, the faster you can change his or her mind, the better the outcome will be for your business.
Whether the negative review is on social media, Google, or any other website, be prompt in your response. This can go a long way as far as damage control is concerned.
Customize Each Response
Each customer is an individual. Therefore, you should take the time to come up with custom responses to address their unique problems. Using a generic template or auto-generated response comes across as lazy and like you don't really care.
When customers stumble across an issue while dealing with your business, try to be compassionate and empathetic. Put yourself in their shoes and make sure your response is tailored to their experience.
Take the Conversation Offline
As a business owner, you probably don't like when customers openly criticize your products, services, or behavior. Therefore, you need to take the conversation offline at the earliest, especially if the customer is all fired up.
You might politely ask the customer to speak with you offline so that you can take swift action to resolve their issue.
Be Appreciative
It hurts when you hear it, but constructive criticism will almost always help you enhance the quality of your services. Take a deep breath and try to be appreciative and thankful to your customers for leaving their reviews, as these reviews will help you serve all of your customers better.
After all, if you're at fault, you're getting an opportunity to fix things. And even if you're not at fault, it's an opportunity to show that you care about your customers.
With the right kind of response from your end, negative reviews can actually elevate your business. However, this might not always be possible, given that some customers aren't interested in cooperating. Just make sure that you're on the right track on your end, that you're doing the right thing, and your customers will do the rest.
Getting Reviews Removed
In some cases, you may be able to get the site where your negative reviews are posted to remove them, but only if they meet certain criteria.
Yelp
Yelp will only remove reviews if they:
Are written by someone with a conflict of interest.
Aren't specifically about the writer's experience with your business.
Include inappropriate material like hate speech or personal information about employees.
If you feel that a review written about you falls into one of these categories, report it so that Yelp administrators can review it.
Log into your Yelp account for your business. (If you haven't already created an account and claimed the business as yours, you'll have to do that first, using Yelp's Find and Claim page.)
Navigate to the Reviews section of your account and find the negative review you want removed.
Click on the flag icon to report the review.
Google
Like Yelp, Google will remove reviews that include inappropriate content, conflicts of interest or off-topic commentary. Google will also remove reviews that include contact information, infringe on copyrights or advertise for other businesses.
You don't have to be logged into any account in order to report a Google review.
Visit Google Maps and enter your business name and city in the search fields.
Find your business in the results list and click on it.
Click on the link that shows how many reviews you've received.
Find the review you want removed and click on the flag icon.
Fill out the "Report a policy violation" page, which asks for your email address and the review's violation.
Facebook
If a review doesn't meet Facebook's Community Standards, you can report it for removal. The standards cover a broad range of things, but they're very similar to Google's. Anyone with a Facebook account can request that a review be removed.
Search for the business's Facebook page and find the review in question.
Click on the V-shaped symbol in the upper right corner of the review.
Click "Report Post" and follow the prompts.
In all these cases, you can't get negative reviews removed just because you don't like what they say. That's why it's so important to prevent negative reviews from happening in the first place.
Preventing Negative Reviews
It's better for everyone if your customers leave your business happy the first time around.

Find out what kind of experience your customers are having by asking them directly at the end of your interaction. Follow up with questions like "Is there anything we can do to improve your experience today?"
Still, some customers will leave dissatisfied, but you can catch them and address their, using an automated system like ReputationStacker.
Final Thoughts
No one's perfect, and bad reviews happen to good businesses.

If you can, quickly get to the root of the reason for the negative review and try to win the customer back.

If the review is unreasonable or wrong, try to get it removed.

And to position your business for success in the future, use an automated system like ReputationStacker.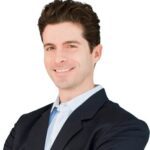 Ian Kirby has been working in digital marketing for over 15 years. Having worked both with and for digital marketing agencies and in-house with multiple companies, he has a specific interest and expertise in online reputation management, online reviews, and the implementation of business systems. Ian's writing, videos, and interviews have garnered millions of reads, views, and listens.